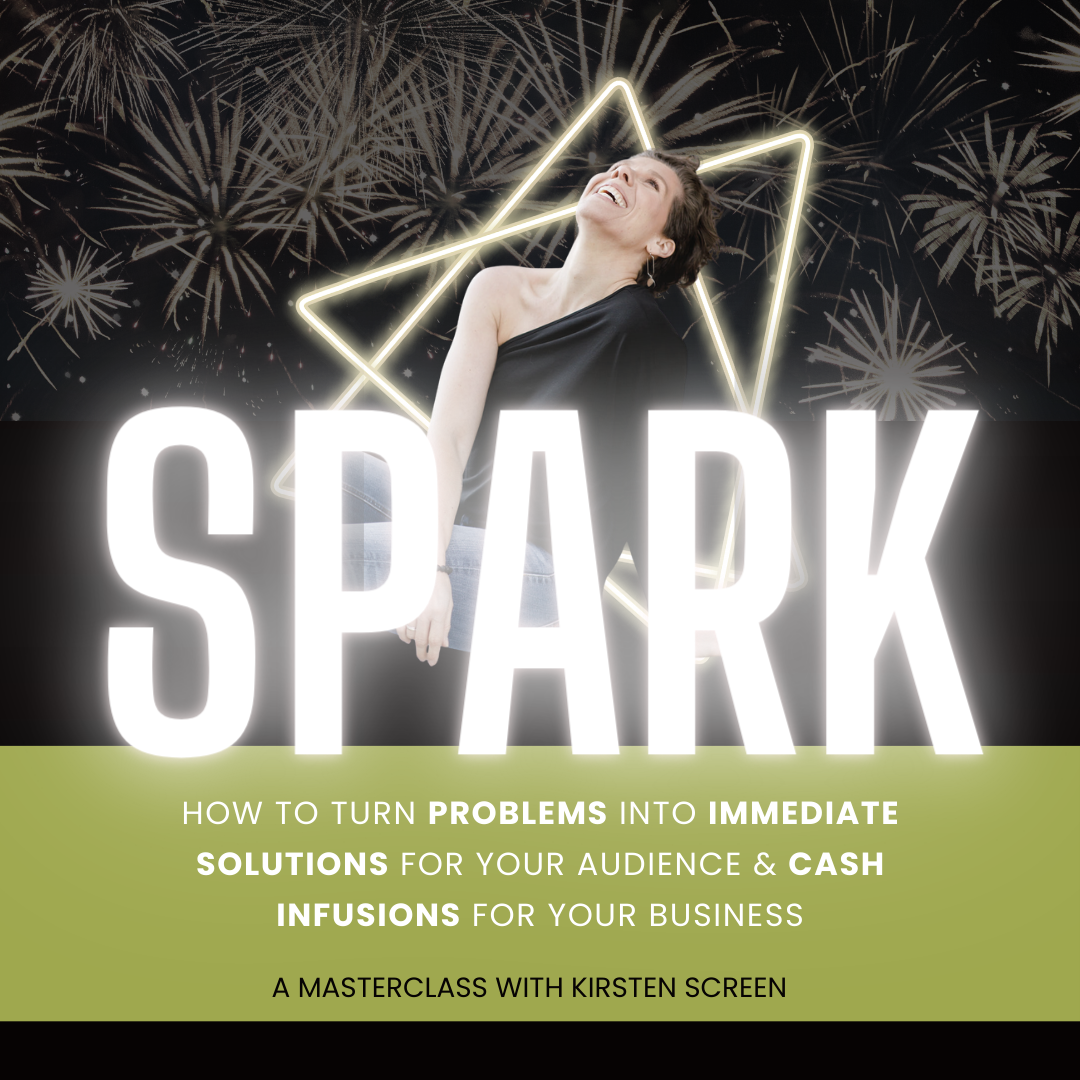 SPARK Masterclass

How to turn problems into immediate solutions for your audience & cash infusions for your business

Do you see a client's needs and it:
💥 Sparks an idea for you?
💥
Ignites an offer?
💥 Makes your brain ligh
t up to create an immediate solution?
Cash infusion into your business can happen in a SPARK if you're trained to see the opportunity, be quick on your feet, and have the confidence to turn out new offers to respond to your client's needs.
Imagine sitting around near the end of the month, wishing you had hit a certain $ goal. You know what offers you have out in the world, but it's not sparking interest. Then, a client reaches out to you with a question. A question that isn't answered in one of your other offers. You don't sit around. You feel the surge of energy, whip together a new offer, and suddenly you've created something to solve an immediate need. They buy. You hit your goals.
Creating these offers are quick cash infusions into your business. You do this one time and now you have a catalog of ways for people to pay you.
I'm able to use every single situation to create immediate relatability & solutions for my clients & infuse cash into my business from every situation.
Because people are telling you by their actions where their struggles are.
Can you recognize that? And create solutions from that, right then and there?
We're answering it together in this March Masterclass: SPARK!
Note: This masterclass is pre-recorded. Upon purchase, you will receive lifetime access.



Available in days

days after you enroll

Welcome to Spark!