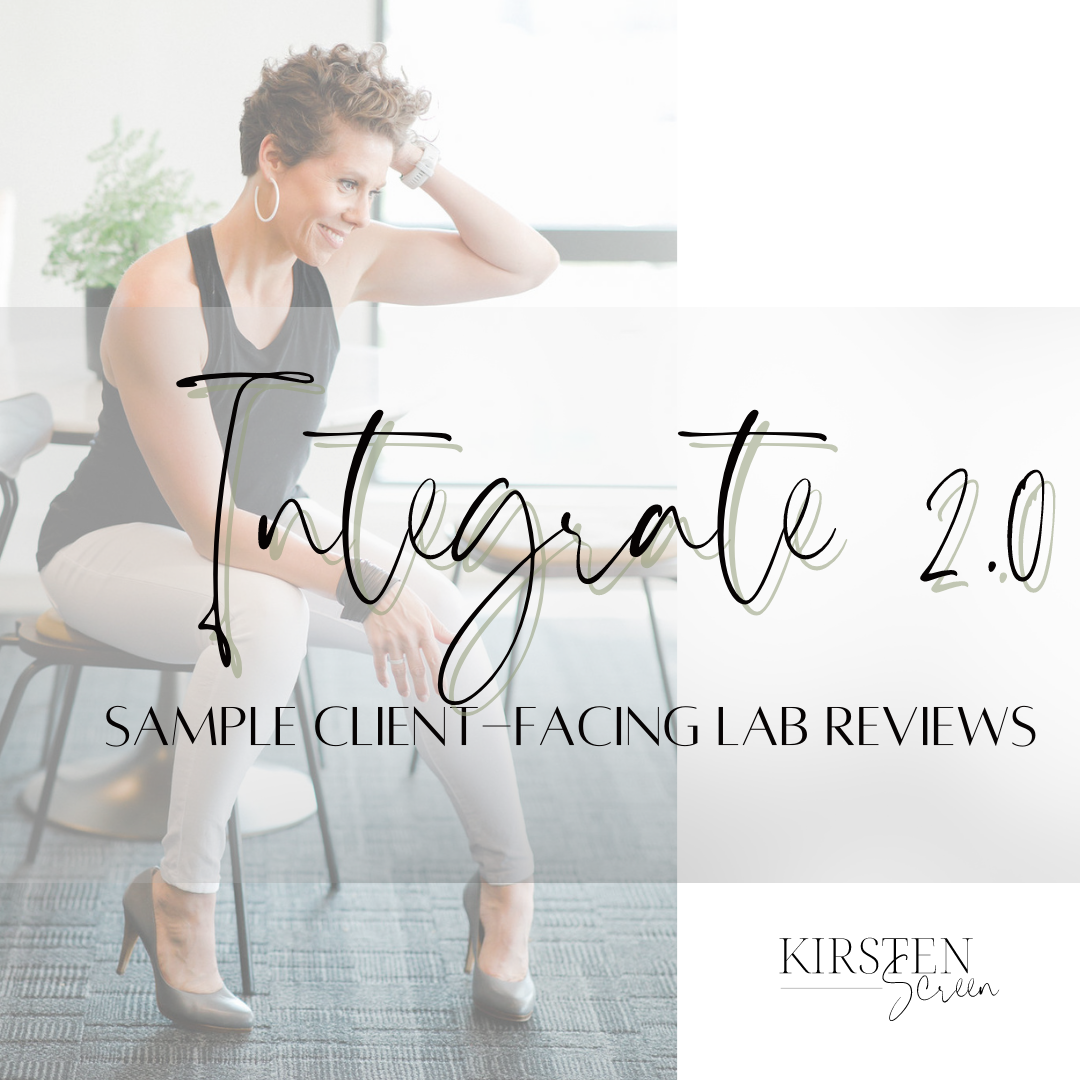 INTEGRATE 2.0
Worked through INTEGRATE to get your functional testing on - but still confused on how exactly to present this to clients now?
Or you have some experience presenting it to clients but want examples of how I do it?
That's where Integrate 2.0 comes in.

Integrate 2.0
You'll get 3 sample reports with accompanying pre-recorded videos, showing exactly how I present test results to clients.
I'm literally walking you through each report as though you are the client on the receiving end, including screen shares of my client notes and everything.
This is a great add-on to the original Integrate program. If you haven't yet gone through Integrate, we recommend you do that first.