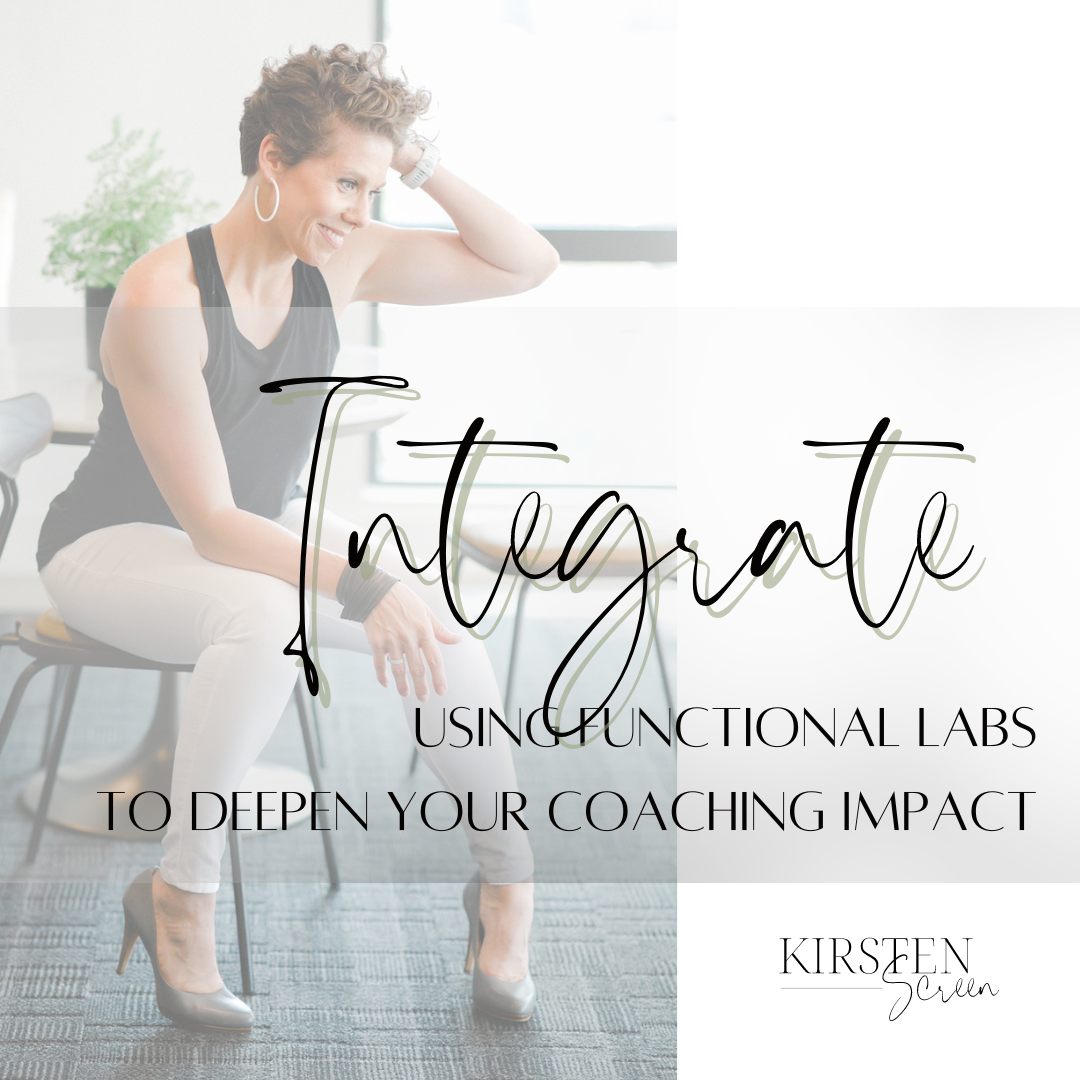 INTEGRATE
Using Functional Labs to Deepen Your Coaching Impact


Increase the impact you can have on your clients' experience, their time-to-goal, and your accuracy in guiding them. Functional testing lets you in on what's contributing to your clients' nutrition needs and nutrition success.
Integrate is where I teach you how to deepen the impact you have through 1:1 coaching using functional testing.
I'll cover gut health through stool testing, hormonal health through urine/saliva testing, and micronutrient status through blood testing. We'll also touch on supplemental blood labs.

This course is pre-recorded. Upon purchase, you will receive lifetime access.



Things We'll Cover:
Which tests we use in practice
How to get started as a provider
How to interpret the tests
How to create protocols for the results
What to do after initial protocols