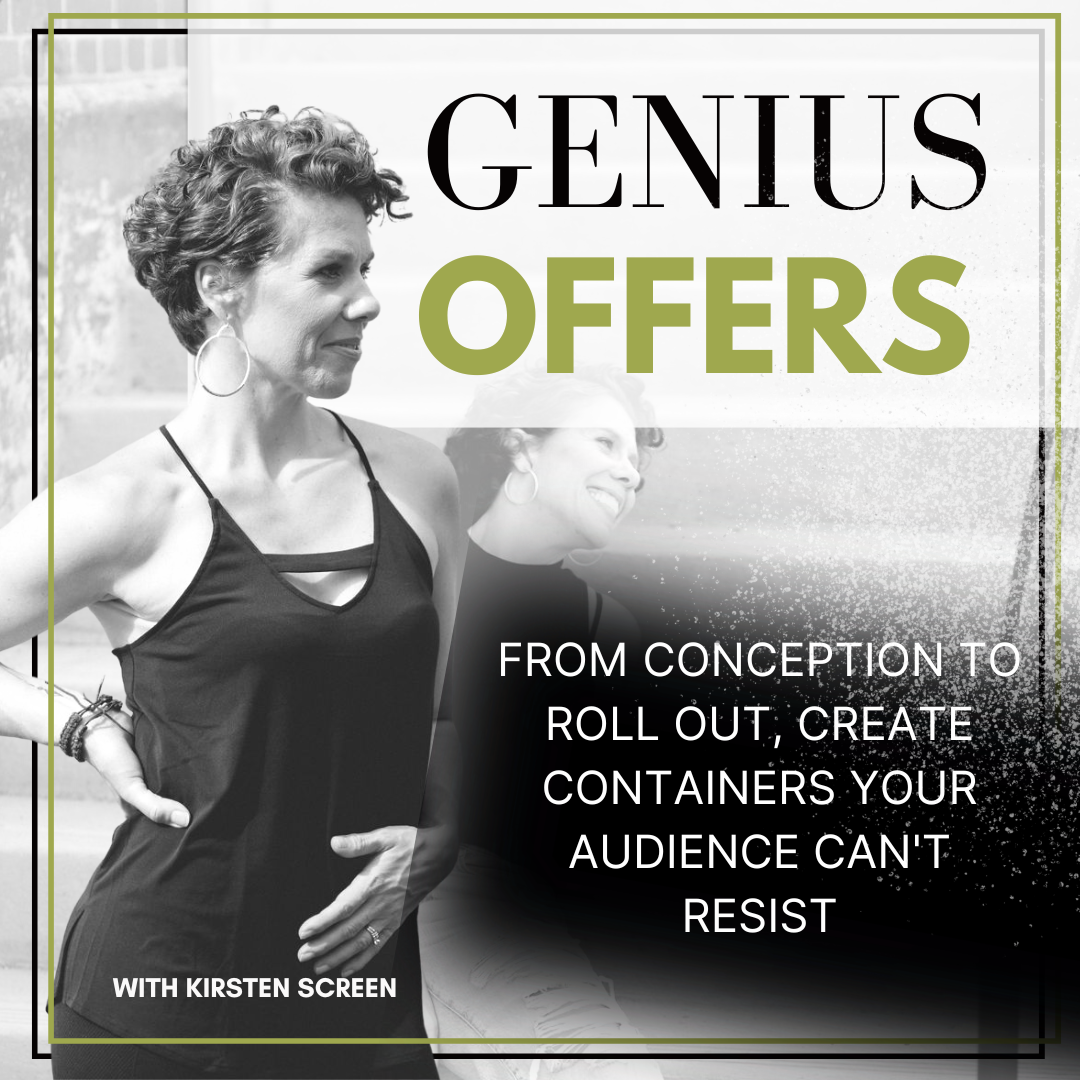 Genius Offers Program

From conception to roll out, create containers your audience can't resist.
This program starts on March 20, 2023.
How do you come up with an idea for your offers? 🧠
Then, how do you decide it's viable?
When you should launch it?
Should you launch it at all?
Do you know what you should say?
How you should run it?
How many modules it should contain?
What the pricing should be?
And how do you keep coming up with stuff?
PHEW. THAT CAN BE A LOT. 😅
Genius Offers is designed to walk you through conception to roll out. I'm giving you the whole in-between. That middle chunk that makes you freeze.
Imagine dreaming up and creating offers that your audience is jumping to buy! Kirsten will be walking you through her process and strategy for coming up with ideas that always generate sales.


NOTE: Upon purchase, you will receive lifetime access.