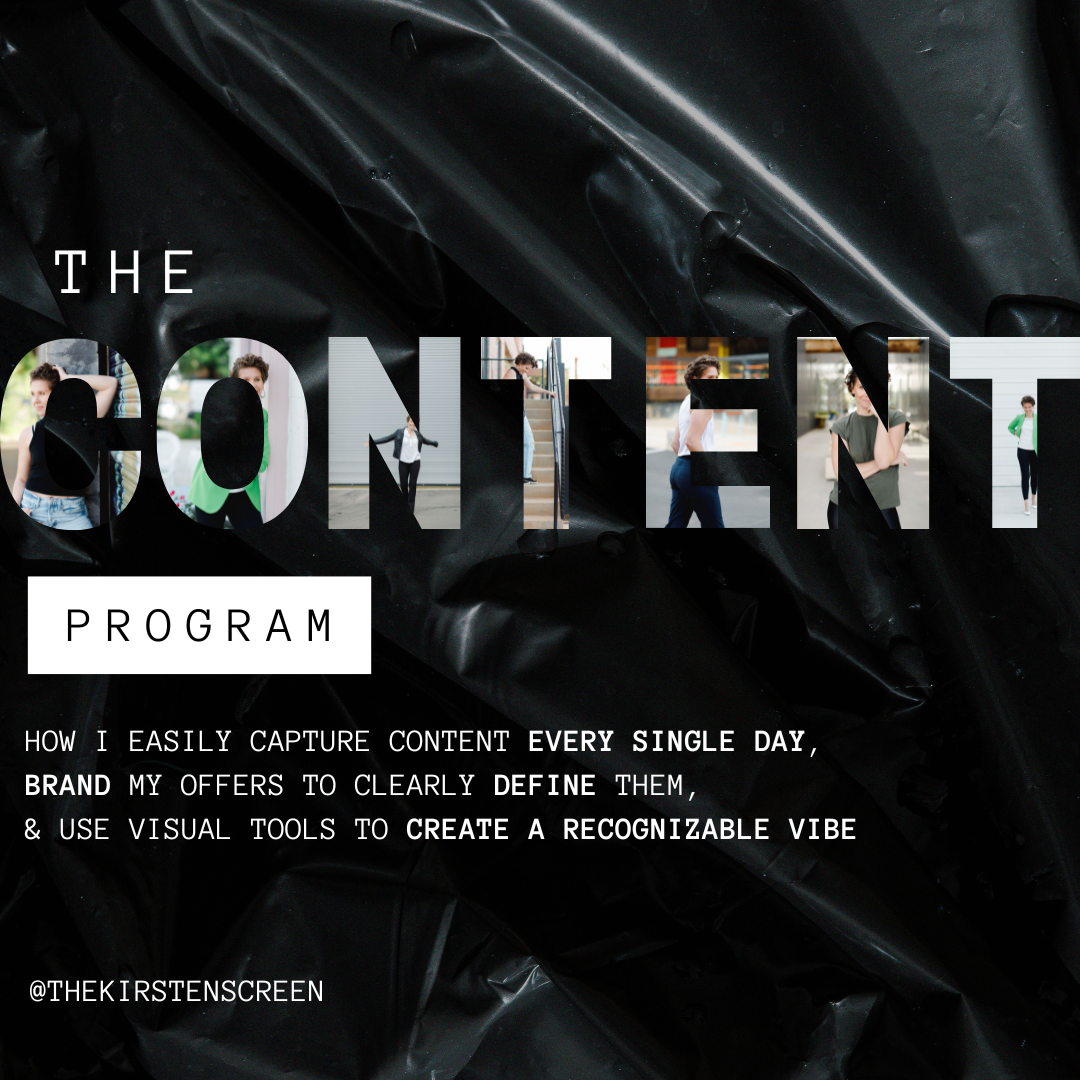 How I easily capture content every SINGLE day, brand my offers to clearly define them, & use VISUAL TOOLS TO CREATE A RECOGNIZABLE VIBE.
I'll walk you through my process to develop CONTENT easily and effortlessly. It's a no-brainer part of my day. And I use it all in my programs, masterclasses, and social media.
Put out content and branding that SELLS.
This course is pre-recorded. You'll get lifetime access upon purchase.