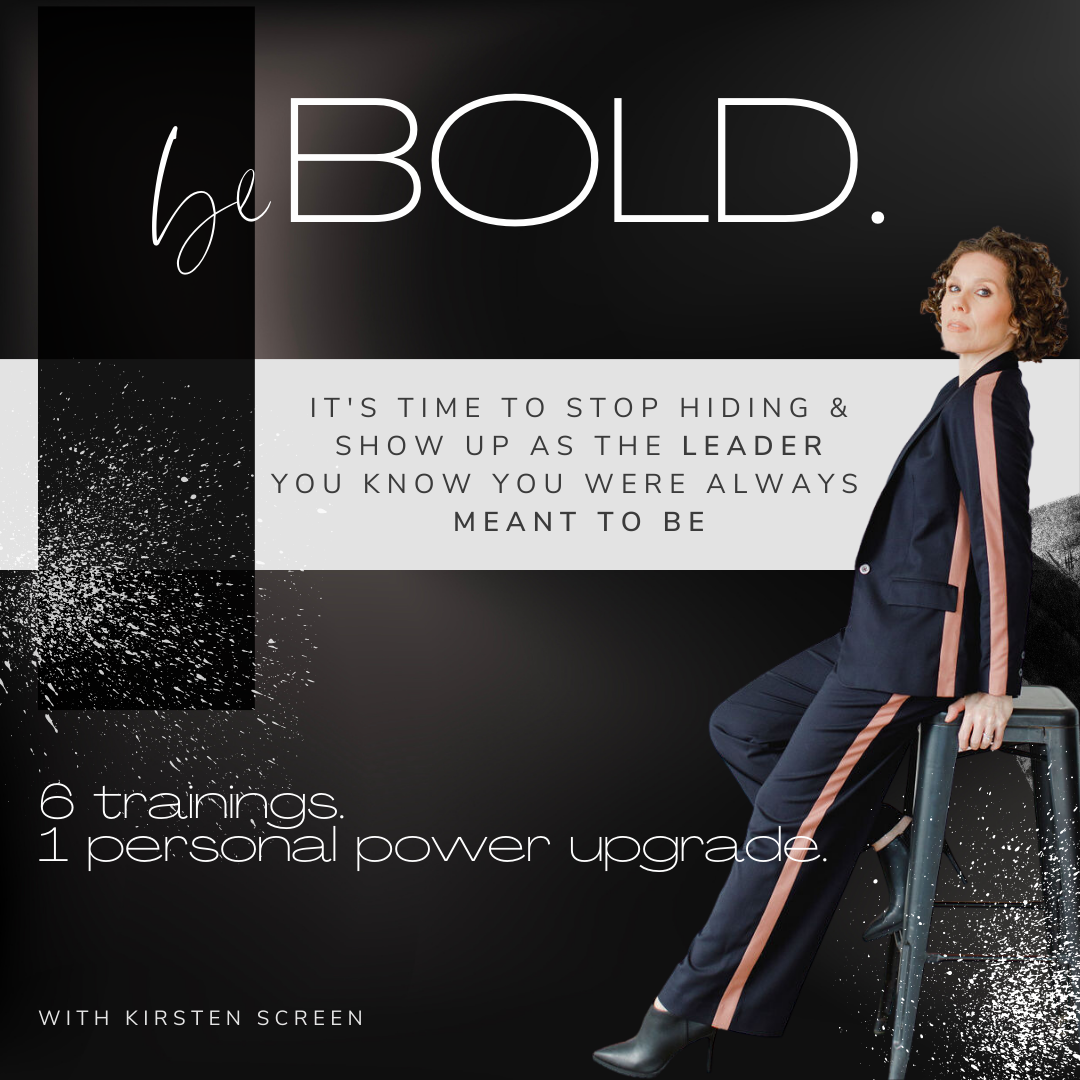 beBOLD.
It's time to stop hiding and show up as the leader you know you were always meant to be.
6 trainings.
1 personal power upgrade.
Join me for 6 trainings that will leave you with 1 personal power upgrade to tap into your own strength, voice, and magic that's been pushed down for decades.
beBOLD & become the person who can hold a company and leave her impact.



Stop showing up small.

Start showing up
BOLD.
Over six trainings, we're going to get you to show up as the leader you're meant to be.
You've had your magic dimmed - because we all do at some point. From parents, teachers, friends, colleagues, strangers. And then ourselves.
You stopped celebrating your big ideas and claiming your space.
You don't trust success because "what if it was a fluke?"
You see the bold ones in the room, the ones who capture attention, the ones whose voices are heard above the noise,
and you cant quite grasp how they got there, how they show up so naturally that way, why it resonates when they do it, and why it triggers fear and vulnerability in you
You've chosen this business. You were pulled by something internally to step out and do this.
Now it's time to beBOLD.
We've made this program one of the lowest ticket offers we have, because you need to learn to digitize and verbalize your internal voice.
Imagine yourself right now in the largest high school cafeteria you can picture, only 10% of the people are even paying attention, and at the large table in the front, the mean girls and jocks are holding court.
And you're trying to be heard.
What will you do?
This is a pre-recorded training. Upon purchase, you will receive lifetime access.