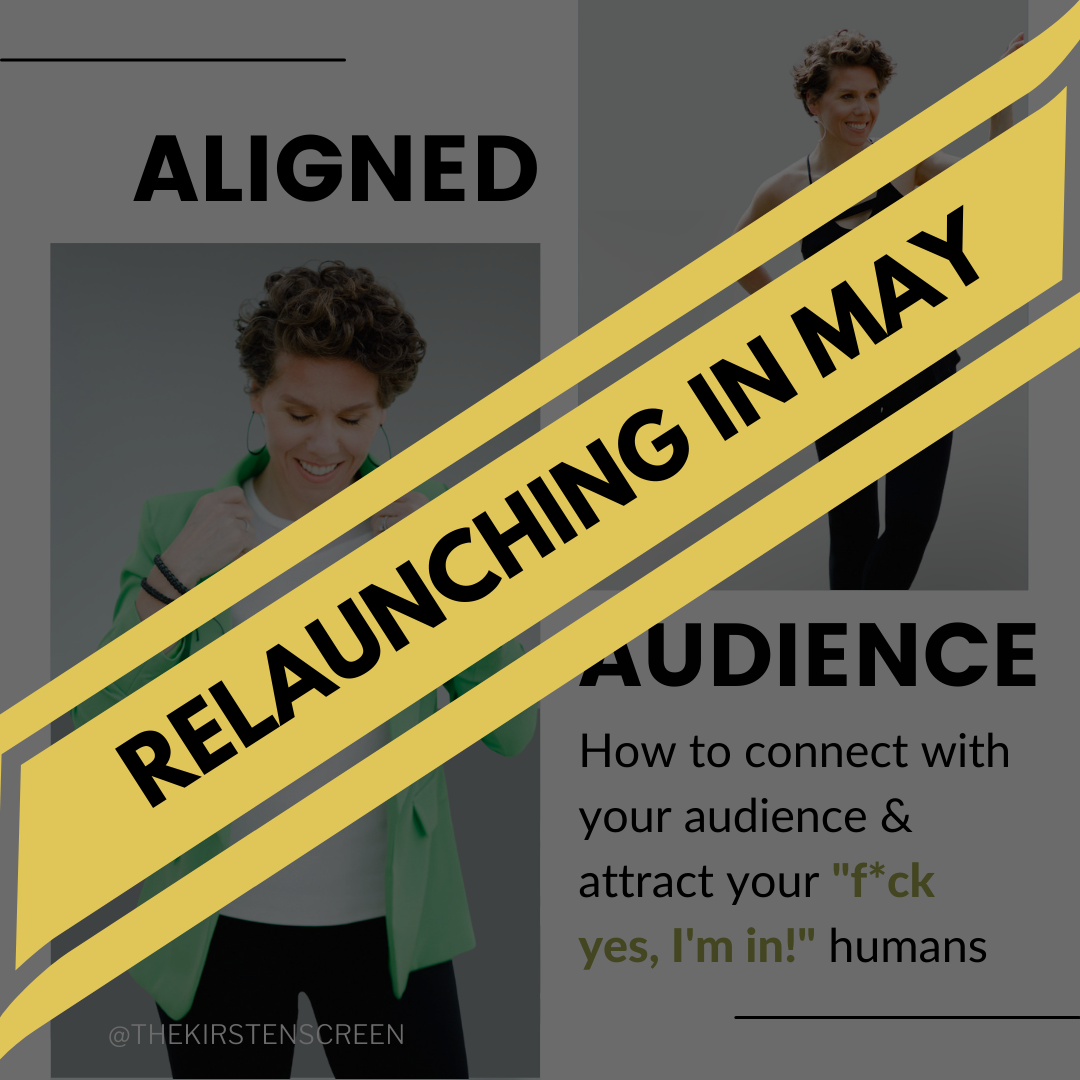 RELAUNCHING IN MAY 2023


Aligned Audience
HOW TO FIND YOUR CIRCLE OF HUMANS WITH AUTHENTIC AF CONNECTIONS



Define your voice. Define your brand. And let your ideal audience come to you.
When they're aligned with your vibes, your vision, and your voice, selling isn't salesy anymore. They flock to you because they love what YOU have to offer.
When you have an aligned audience, they love you for exactly who you show up as. You share value, and they want to know more. You open up spots in a program and they're the first ones in line. It can be that easy.
And when it isn't, your audience isn't aligned.
In Aligned Audience, I will teach you how to:
find your voice
show up authentically on social
create story telling that sells
attract an audience that asks for links to join before they know what the offer is

Note: This course is pre-recorded. Upon purchase, you receive lifetime access to course materials.